I know I'm not the only one who spends every waking moment wishing to marry Fifth Harmony babe, Lauren Jauregui, therefore, when the photos from her recent solo photoshoot were released online, it didn't surprise me in the slightest that Harmonizers on every social media platform lost their minds.
This all-round beautiful vocalist, philantropist and everyones woman crush everyday was recently photographed by Matt Abad for
Kode Magazine
and, let me assure you that, once you see the photos, your jaw will drop so hard you won't be able to pick it back up, that's if they haven't killed you already.
Lauren went for a sultry, fierce look for the shoot, I mean, yes we all know she has a cutie patootie side and makes us melt like butter on a Summer's day whenever she giggles or smiles, however, we all know she also has a diva within her, who certainly came out during this shoot!
Lauren went for all black outfits, (a girl after most of our own hearts) and wore her hair in loose waves, which gave the 'I woke up like this' impression, thanks to Scott King. Also, courtesy of Anthony H. Nguyen, Lauren rocked her signature smoky eye, which really brought out the colour in her beautiful eyes, and dark lip.
The shoot wasn't super fancy. Lauren wasn't hanging from a chandelier on the top floor of a posh New York hotel, drowning in diamonds. The location was simple and her outfits weren't over the top, which meant Lauren's true beauty shone through. She totally worked the camera in every way possible and I found myself positively drooling over the final images. Seriously, it only took one glance at her cheekbones for me to begin planning my funeral.
Take a look at the shots yourself below and take a moment to appreciate the hottest member of Fifth Harmony who I reckon deserves a hell of a lot more recognition. Part of me wants Lauren to do photoshoots like this all of the time, yet part of me doesn't as I know my heart and self-esteem couldn't handle it. Oh, also, good luck choosing which photo you want to use as your lockscreen!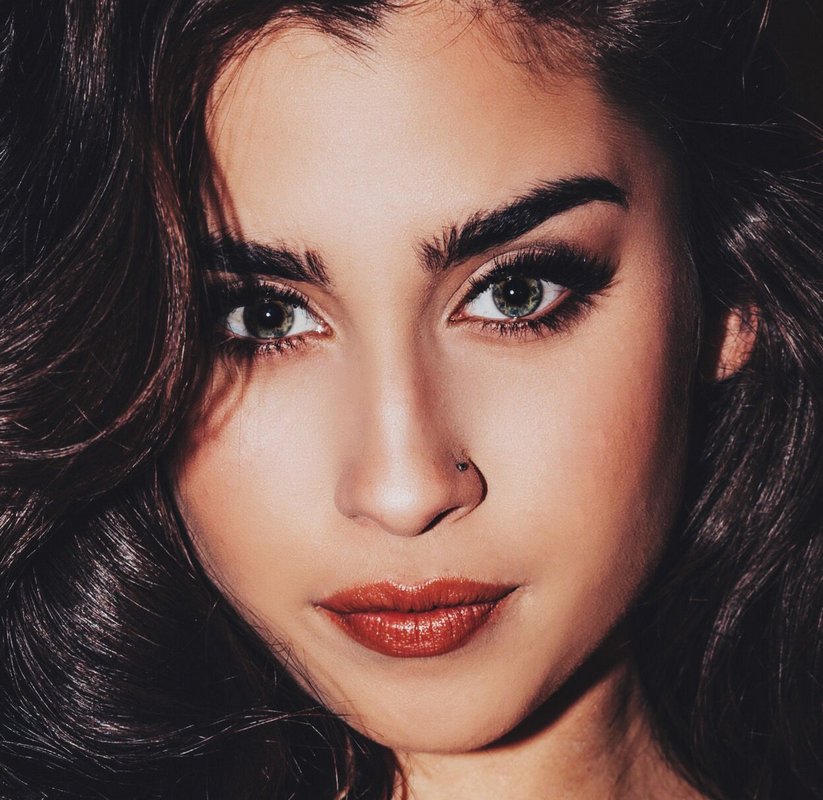 Which is your favourite snap? I know, I know, they're all too hot to choose one! <3
Love, Emily :) xx